Washing the Dishes Social Story
Overview
This resource developed by ASERT helps individuals learn how to wash the dishes by hand.
Washing the dishes is important.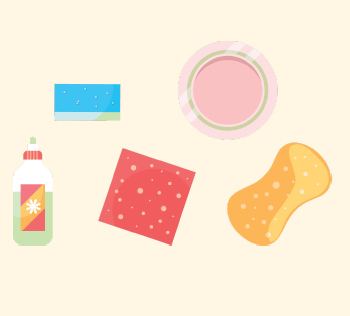 I need to wash the dishes I use. It is part of being responsible.
I gather the dirty dishes near my sink.
I fill the sink with warm water. I make sure the water does not overflow the sink.
I add dish soap into the water. I add enough so the water has some bubbles but not too many.
I put the dirty dishes into the soapy water. If the water begins to overflow, I need to drain some of it out.
I use a sponge or washcloth to wash the dishes.
I wipe the entire dish, cleaning off all the dirty spots.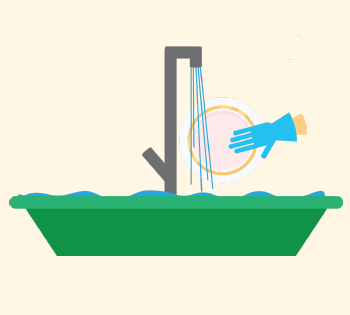 When the dish is clean, I rinse it off with clean water.
When the soap is off the dish, I place it in a drying rack or dry it with a clean towel.
I do this with each dish.
I put the dishes away when they are dry.
Page

1

of 12
This information was developed by the Autism Services, Education, Resources, and Training Collaborative (ASERT). For more information, please contact ASERT at 877-231-4244 or info@PAautism.org. ASERT is funded by the Bureau of Supports for Autism and Special Populations, PA Department of Human Services.