Understanding Autism Evaluations
Overview
This resource, developed by ASERT, provides information for parents and families on the process of getting an autism evaluation, how to read and understand the evaluation report, as well as common assessment tools that may be included in the evaluation.
English
Schedule an Evaluation
Speak to an intake coordinator to set up the appointment. The evaluation may take place across several sessions depending on the provider. The intake coordinator may ask questions about your child, request medical records and send questionnaires or checklists to complete before the first appointment.
Wait for the Evaluation
You may have to wait a few weeks or longer from the time you first call until your appointment. This is often due to a shortage of professionals who assess for autism.
Attend the Evaluation
You and your child will meet with the evaluator, either together, separately or a combination of both. The evaluator will gather developmental, medical, social and any educational history, directly observe and interact with your child, may provide additional questionnaires or checklists to complete, and give the opportunity for you to ask questions and discuss concerns. They may also complete other evaluations related to cognitive functioning, adaptive skills, speech-language and occupational therapy skills.
Wait for Results
After the evaluation you will schedule a follow up appointment to go over the results of the evaluation and get copies of the report. This appointment may take place anywhere from one to several weeks after the evaluation.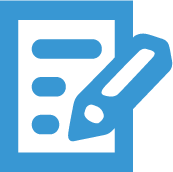 Get the Results
During the follow up, the provider will answer questions and make recommendations based on results to make sure you are getting the right supports for your child. They may recommend specific services such as speech language therapy, occupational therapy, behavioral supports or services within the school. This is the best time to ask questions and to make sure you understand the results completely.
Russian
Записаться на обследование
Поговорите с координатором процесса приема, чтобы назначить встречу. Обследование может проходить в течение нескольких сеансов в зависимости от того, кто будет его проводить. Координатор процесса приема может задавать вопросы о вашем ребенке, запрашивать медицинские документы и отправить вам анкеты или контрольные списки вопросов для заполнения до первой встречи.
Дождаться обследования
Возможно, вам придется подождать несколько недель или дольше с момента первого звонка до вашей встречи. Зачастую причиной задержки становится нехватка специалистов, занимающихся диагностированием РАС.
Прийти на обследование
Вы и ваш ребенок встретитесь со специалистом, проводящим обследование, вместе и/или по отдельности. Специалист составит историю развития, болезни, собирет социальный анамнез и сведения об образовании, будет непосредственно наблюдать и взаимодействовать с вашим ребенком, может предложить для заполнения дополнительные вопросники или контрольные списки, а также предоставит вам возможность задать вопросы и обсудить проблемы. Он также может провести другие обследования, связанные с когнитивным функционированием, адаптивными навыками, речевыми навыками и навыками трудотерапии.
Дождаться результатов обследования
После обследования вы запланируете последующую встречу, чтобы просмотреть результаты обследования и получить копии отчета. С момента окончания обследования до получения отчета может пройти от одной до нескольких недель.
Получить результаты обследования
Дальше специалист ответит на вопросы и даст рекомендации на основе результатов, чтобы убедиться, что вашему ребенку предоставляется необходимая поддержка. Он может порекомендовать конкретные методы, такие как речевая терапия, трудовая терапия, поведенческая поддержка, а также услуги, предоставляемые тем учебным заведением, куда ходит ваш ребенок. Это наиболее подходящий момент для того, чтобы задать вопросы и убедиться в том, что вы правильно поняли результаты обследования.
Chinese
预约安排评估
与接诊协调员沟通安排预约。评估可能需要分为若干个时间段,具体取决于提 供者。接诊协调员可能询问关于您孩子的问题、向您索取医疗记录并发送问卷 调查或检查清单供您在第一次预约之前填写完成。
等待评估
在您第一次致电之后到预约为止,您可能需要等待几周或是更长的时间。这通 常是由于能够进行自闭症评估的专业人员短缺所导致。
参加评估
您和您的孩子将会和评估人员见面,可能是一起,也可能是分开,或是两种形 式结合。评估人员将收集发育、医疗、社交及任何教育历史信息,直接观察并 与您的孩子互动,可能会另外提供问卷调查或检查清单供您填写,并且会给您 机会提出问题和讨论顾虑。他们还可能会完成与认知功能、适应技能、言语语 言和职业治疗技能相关的其他评估。
等待结果
在评估之后,您将安排一项随访预约,以查阅评估的结果并获取报告的副本。 这项预约可能会在评估的一周到若干周之后进行。
获取结果
在随诊的过程中,提供者将会根据结果来解答疑问和作出建议,以确保您为您 的孩子获取恰当的支持。他们可能会推荐具体的服务,例如言语语言治疗、职 业治疗、行为支持,或是学校内的服务。这是您提出疑问和确保您对结果完全 理解的最佳时机。
Spanish
Programe una evaluación
Hable con un coordinador de ingresos para fijar la cita. Dependiendo del proveedor, la evaluación podría realizarse en varias sesiones. El coordinador de ingresos podría hacerle preguntas sobre su hijo, pedirle sus registros médicos y enviarle cuestionarios o listas de verificación para que las complete antes de la primera cita.
Espere la evaluación
Podría tener que esperar unas pocas semanas o más tiempo desde que realiza la primera llamada hasta que llega el momento de acudir de la cita. Esto a menudo se debe a la escasez de profesionales que realizan evaluaciones de autismo.
Asista a la evaluación
Usted y su hijo se reunirán con el evaluador, ya sea juntos o individualmente, o de ambas maneras. El evaluador recopilará los antecedentes de desarrollo, médicos, sociales y educativos, observará directamente a su hijo e interactuará con él, podría entregarle otros cuestionarios o listas de verificación para que usted las complete y le dará la oportunidad de hacer preguntas y hablar sobre sus inquietudes. También podría hacerle a su hijo otras evaluaciones relacionadas con el funcionamiento cognitivo, las habilidades adaptativas, el habla y el lenguaje, así como las habilidades en terapia ocupacional.
Espere los resultados
Después de la evaluación, deberá fijar una cita de seguimiento para conocer los resultados de la evaluación y recibir copias del informe. Esta cita puede tener lugar entre una y varias semanas después de la evaluación.
Reciba los resultados
Durante la cita de seguimiento, el proveedor responderá sus preguntas y le hará recomendaciones con base en los resultados con el fin de asegurarse de que usted obtenga los apoyos adecuados para su hijo. Podría recomendarle servicios específicos como terapia del habla y del lenguaje, terapia ocupacional, apoyos para la conducta o servicios dentro de la escuela. Este es el mejor momento para hacerle preguntas y asegurarse de que entiende perfectamente los resultados.
English
Referral Information

Usually short and provides basic information about who referred your child and why.

Evaluation Components

List of specific tools, questionnaires, and checklists used along with other information used such as review of records or other evaluation reports.

Background or History

Includes developmental, medical, social and educational history of your child. May also include current concerns, services, or therapies.

Results

Includes the results of all evaluation components. Results may be presented in tables or paragraph form. Providers will write results differently but should always include information about your child's functioning and scores.

Summary of Findings

The results of the evaluation come together in a detailed picture of your child and include explanations for the concerns that prompted the evaluation.

Diagnoses

Includes a list of any diagnoses given as a result of the evaluation and whether your child has autism. It may also include diagnoses given from other providers.

Recommendations

This is the most important section and should contain information about "next steps" and places to find additional help. This may include specific therapies, additional testing, medication consultation, or helpful books and/or websites.
Russian
Информация о лице, направившем ребенка на обследование
Этот раздел обычно не занимает много места; он содержит краткую информацию о том специалисте, который направил вашего ребенка на обследование, и указывает причины, по которым это обследование было назначено.
Компоненты обследования
Список конкретных инструментов, вопросников и контрольных списков, используемых вместе с другой информацией, такой как обзор записей или других отчетов об обследовании.
Общие сведения или история
Включает историю развития, болезни, социальный анамнез и сведения об образовании вашего ребенка. Может также включать текущие проблемы, услуги или методы лечения.
Результаты
Включает в себя результаты всех компонентов обследования. Результаты могут быть представлены в таблицах или в виде разбитого на пункты текста. Специалисты, проводящие обследование, будут записывать результаты по-разному, но всегда должны включать информацию о повседневной деятельности и результатах вашего ребенка.
Краткое изложение полученных результатов
Результаты оценки объединяются в детальную картину вашего ребенка и включают в себя объяснения проблем, которые стали причиной обследования.
Диагнозы
Включает в себя список любых диагнозов, поставленных в результате обследования, а также вывод, поставлен ли вашему ребенку поставлен диагноз «аутизм». Оно может также включать диагнозы, поставленные другими специалистами.
Рекомендации
Это самый важный раздел, который должен содержать информацию о «следующих шагах» и местах, где можно получить дополнительную помощь. Раздел может включать в себя специальные методы лечения, дополнительное тестирование, консультации по лечению или полезные книги и/или веб-сайты.
Chinese
转介信息
通常较短,提供关于您孩子的转介者和转介 原因的基本信息。
评估组成部分
所使用的具体工具、问卷调查和检查清单的 列表,以及所使用的其他信息,例如记录审 阅或其他评估报告。
背景或历史
包含您孩子的发育情况、医疗、社交和教育 历史。可能还包含当前的顾虑、服务或治 疗。
结果
包括所有评估组成部分的结果。结果可能会 以表格或段落的形式呈现。不同的提供者撰 写结果的方式可能不同,但应始终包含关于 您孩子的机能和分数的信息。
评估结果小结
评估的结果共同整合在关于您孩子的详细描 绘中,并且包含促使进行评估的顾虑的解释 说明。
诊断
包括一份作为评估的结果而作出的任何诊 断的列表,以及您的孩子是否患有自闭 症。其中可能还包括其他提供者作出的诊 断。
推荐与建议
这是最重要的部分,并且应包含关于 "后续步骤"和寻求额外帮助的地点的信 息。这可能包括具体的治疗、额外的测试、 药物的咨询或是实用的书籍和/或网站。
Spanish
Datos de la referencia
Generalmente esta sección es breve y proporciona información básica sobre quién refirió a su hijo y por qué.
Componentes de la evaluación
Lista de las herramientas, los cuestionarios y las listas de verificación específicas que se usaron, así como otros datos que se usaron, por ejemplo, si se examinaron registros u otros informes de evaluación.
Antecedentes o historial
Incluye el historial de desarrollo, médico, social y educativo de su hijo. También puede incluir las inquietudes, los servicios o las terapias actuales.
Resultados
Incluye los resultados de los componentes de la evaluación. Los resultados se pueden presentar en tablas o en forma de párrafos. Los
proveedores pueden presentar los resultados de manera diferente, pero siempre incluyen la
información sobre el funcionamiento y las puntuaciones de su hijo.
Resumen de las conclusiones
Los resultados de la evaluación se integran para ofrecer una visión detallada de su hijo e incluyen
explicaciones sobre las inquietudes que dieron lugar a la evaluación.
Diagnósticos
Incluye una lista de todos los diagnósticos a los que se ha llegado como resultado de la evaluación y si su hijo tiene autismo. También puede incluir diagnósticos
proporcionados por otros proveedores.
Recomendaciones
Esta es la sección más importante y debe proporcionar información sobre los "próximos pasos" y los lugares donde encontrar ayuda
adicional. Puede incluir terapias específicas, pruebas adicionales, asesoría sobre medicamentos, o libros y sitios web útiles.
Early Childhood Assessment Tools
Battelle Developmental Inventory- Second Edition (BDI-2)
An observational screening measure that assesses early developmental milestones for children between birth to 7 years, 11 months.
Bracken School Readiness Assessment-Third Edition (BBCS-3)
This test measures a child's receptive and expressive skills as related to early childhood academic achievement. It is used with children between the ages of 3 and 6.
Bayley Scales of Infant and Toddler Development- Fourth Edition (Bayley-4)
This test assesses developmental and cognitive skills for children from 1 month to 42 months. This assesses adaptive behavior, cognitive development, language, motor skills, and social emotional development.
Developmental Assessment of Young Children, Second Edition (DAYC-2)
This is a brief assessment tool used to assess for potential developmental delay from birth to age 5 years. It is individually administered and takes approximately 15 minutes.
Wechsler Preschool and Primary Scale of Intelligence (WPPSI-IV)
The WPPSI-IV measures general intelligence for young children ages 2 years and 6 months to 7 years and 7 months.
Intellectual Assessment Tools
Comprehensive Test of Nonverbal Intelligence, 2nd Edition (CTONI-2)
This is a nonverbal test tool that allows an evaluator to measure general intelligence when that child has barriers in verbal communication. It can be used to evaluate individuals from age 6 to 89 years.
Differential Ability Scales, 2nd Edition (DAS-2)
This is used to evaluate a child's general intelligence; scores analyzed include verbal ability, nonverbal reasoning ability and spatial ability. The test includes an Early Years, for young children, and School-Age battery for older students. Student age range is 2 years 6 months to 17 years 11 months.
Kaufman Assessment Battery for Children, Second Edition (KABC II)
This tool measures general intelligence and can be used for students from 3 to 18 years of age. It takes anywhere from 25-55 minutes to administer for the core battery or 35-70 minutes for the core plus additional subtests.
Leiter International Performance Scale —Third Edition (Leiter-3)
This tool can be used for ages 3-75 years to measure intelligence and cognitive abilities. It is appropriate for individuals who are cognitively delayed and appropriate for children on the autism spectrum. It takes 20-45 minutes to administer.
Test of Nonverbal Intelligence, Fourth Edition (TONI-4)
This is another nonverbal intelligence tool that can be used from ages 6 to 89 years of age. It can be administered in 15 to 20 minutes.
Universal Nonverbal Intelligence Test, Second Edition (UNIT2)
This nonverbal intelligence test can be used for ages 5 years to 21 years. The abbreviated test battery that takes only 10-15 minutes and there is a standard batter that has an administration time of 30 minutes.
Wechsler Intelligence Scale for Children®-Fifth Edition (WISC-5)
This assessment tool is most commonly used in the school setting. The WISC-5 is an intelligence test used with children from 6 to 16 years old. It measures broad cognitive domains of verbal comprehension, visual spatial, fluid reasoning, working memory, and processing speed.
Wechsler Adult Intelligence ScaleFourth Edition (WAIS-IV)
Like the WPPSI-IV for preschoolers and the WISC-5 for school-aged children, the WAIS-IV measures general intellectual functioning for individuals aged 16 to 90 years old. It also measures broad intellectual functioning, as well as verbal comprehension, perceptual reasoning, working memory, and processing speed.
Woodcock Johnson-IV Tests of Cognitive Abilities (WJ-IV COG)
The WJ-IV COG is part of the larger assessment battery Woodcock-Johnson-IV. The WJ-IV COG measures general intelligence as well as performance clusters which are related to general intelligence. It is used with individuals from 2 to 90- years-old.
Stanford-Binet Intelligence Scales, Fifth Edition (SB-5)
This assessment tool has been around for a very long time and is now in its 5th version. There are multiple subtests that take from 5-10 minutes for each subtest administration time. It is a useful tool at the extreme levels, i.e. mental deficiency or gifted ability. It can be used for individuals from ages 2 years to 85 years.
Academic Achievement Assessment Tools
Gray Oral Reading Test- Fifth Edition (GORT-5)
This is a widely used measure of oral reading fluency and comprehension for ages 6 years to 23 years 11 months. It is individually administered and takes approximately 20-30 minutes.
Kaufman Test of Educational Achievement, Third Edition (KTEA-3)
This is an in-depth academic achievement battery that can be used for individuals from 4 years to 25 years 11 months. The scores reported age and grade standard scores, age and grade equivalent scores, percentile ranks, normal curve equivalent scores, stanines, and Growth Scale Value scores. There is also a brief version that examines reading, math, and written expression.
KeyMath-3 Diagnostic Assessment
This is a diagnostic tool for math skills for students from 4 years 6 months to 21 years 11 months of age. It can take anywhere from 30-90 minutes to administer. Grade and age equivalent scores, grade and age base standard scores, grade and age equivalents, percentile ranks and Growth Scale Value scores are generated as well as grade and age scale scores.
Wechsler Individual Achievement TestThird Edition (WIAT-3)
This is a gold standard academic achievement assessment tool. The age range for use is 4 years to 50 years 11 months old. It is used in both educational and clinical settings. The completion time depends on the number of subtests used beyond the core battery.
Wide Range Achievement Test, 5th edition (WRAT5)
This tool assesses basic reading, spelling, and math skills for individuals from 5 to 94 years of age and takes less time that those listed above.
Woodcock Reading Mastery Tests, 3rd edition (WRMT-III)
This is an individual assessment of reading skills for both children and adults, from 4 years 6 months to 79 years 11 months of age. It is one of the gold standards in reading assessment. Scores generated include standard scores; percentile ranks; age and grade equivalents; Relative Performance Index (RPI), Growth Scale Value (GSV); and cluster scores for Total Reading, Readiness, Basic Skills, and Reading Comprehension.
Woodcock Johnson-IV Tests of Academic Achievement (WJ-IV AC)
Part of the Woodcock-Johnson IV assessment battery, the WJ-IV ACH measures broad and narrow achievement in the areas of reading, writing, and mathematics. It is used for individuals from 2 through 90-years-old.
Behavior Rating Assessment Tools
The Achenbach System of Empirically Based Assessment (ASEBA)
This comprehensive assessment system includes behavior rating scales for children as early as 1.5-years-old through adulthood. Childhood assessments can be administered to parents (Child Behavior Checklist: CBCL), teachers (Teachers Report Form: TRF) or self-report (Youth Self Report) for children ages 11 – 18. Adult forms are also available for self and other reporters starting at individuals 18 years or older.
Behavior Assessment System for Children, Third Edition (BASC3)
This tool assesses behavior in terms of the following broad categories: Externalizing Problems, Internalizing Problems, Behavioral Symptoms, and an Adaptive Skills Index. It can be used from ages 2 years to 21 years 11 months. It includes a parent, teacher, and a self-report version. Scores are reported as T scores and percentile scores.
Conners Comprehensive Behavior Rating Scale (CBRS)
This behavior rating scale is administered to the teachers and parents for ages 6 to 18 years of age; for the older students, there is a selfreport version from ages 8 to 18 years of age. The completion time of these forms varies but is generally completed in 15-20 minutes.
Conners 3rd Edition (Conners 3)
The Conners 3 is a rating scale to assess ADHD and associated features. It includes a parent, teacher, and self-report form. Parent and teacher forms can be used for children 6 to 18. Self-report forms are for children 8 to 18.
Social Skills Improvement System Rating Scales (SSIS)
This tool examines social skills, problem behaviors, and academic competence scales. Scores reported include standard scores and percentile ranks. Items reflect behaviors of concern that may require intervention for students from ages 3 to 18 years.
Autism Assessment Tools
Autism Diagnostic Observation Schedule- Second Edition (ADOS-2)
This is a "gold standard" observational assessment of autism spectrum disorder administered by a trained professional. It can be administered to children between 12 – 30 months using the Toddler Module. Children starting at 31 months through adults are administered either Modules 1, 2, 3 or 4. This test takes between 40 – 60 minutes to administer.
Autism Diagnostic Interview Revised (ADI-R)
This standardized, comprehensive interview is administered by a trained clinician to collect a comprehensive developmental history and current behavior and evaluates possible symptoms of autism spectrum disorder. Administration and scoring of this measure takes between 90 -150 minutes.
Autism Spectrum Rating Scales (ASRS)
This is a rating scale that helps identify autism. It is used from 2 to 18 years of age and takes 15 minutes to administer Childhood Autism Rating Scale, Second Edition (CARS-2)and score.
Childhood Autism Rating Scale, Second Edition (CARS-2)
This inventory helps psychologists determine possible symptoms of autism spectrum disorder. It includes a questionnaire for parents or caregivers. The CARS-2 can be used with children from 2 years and up.
Gilliam Autism Rating Scale- Third Edition (GARS-3)
This is a brief rating scale that helps identify autism. It is used from 3 years of age to 22 years old and takes 15 minutes to administer and score.
Social Responsiveness Scale Second Edition (SRS-2)
This is a rating scale that helps identify autism. It is used from 2 to 18 years of age and takes 15 minutes to administer and score. There is a preschool, school-age, adult, and adult-self-report form. This measure can be completed by caregivers or teachers.
Adaptive Behavior Assessment Tools
Adaptive Behavior Assessment System – 3rd Edition (ABAS-3)
This tool assesses adaptive, self-help skills from birth to age 89 years. Behavior rating scale forms are completed by parent, caregiver, and teacher, and there is a self-rating option for adults. Forms take 15-20 minutes to complete.
Vineland Adaptive Behavior Scales, Third Edition (Vineland-3)
This tool assesses adaptive, self-help skills from birth to age 90 years. It is the gold standard for adaptive behavior assessment and clinical agencies use this tool routinely. There is a Spanish version of this tool. There is an interview form, parent/caregiver form, and teacher form.
Executive Functioning Assessment Tools
Behavior Rating Inventory of Executive Function- Second Edition (BRIEF-2)
This tool is a rating form of executive function, which impacts on selfregulation among other areas. It is used for students 5-18 years in age and takes approximately 15 minutes to administer. It can be completed by parents, teachers, or a self-report form for children 11 – 18 years.
Delis-Kaplan Executive Function System (D-KEFS)
The D-KEFS is an individually administered assessment battery used by psychologists to test executive functioning skills in children and adults. This can be used with individuals from 8 through 89 years. Completion time varies by the subtests selected by the clinician.
NEPSY, Second Edition (NEPSY-II)
The NEPSY-II is an assessment battery used with children 3 to 16 years. It measures a broad range of executive functioning and can be tailored to the child's needs.
Other
Children's Auditory Verbal Learning Test–2 (CAVLT-2)
This auditory processing test is often used as part of a neuropsychological assessment battery. It measures auditory verbal learning and memory ability in individuals 6 years 6 months of age to 17 years 11 months of age. It is individually administered.
Cognitive Assessment System, Second Edition (CAS-2)
This tool is used to assess cognitive processing ability and is often used in conjunction with a traditionally used intelligence assessment tool for students from ages 4 to 18 years. Assessment with this tool takes approximately 40 minutes.
Comprehensive Test of Phonological Processing–Second Edition (CTOPP-2)
This assessment tool is generally used by speech/language evaluators, but can be used as part of a reading assessment by a school psychologist or reading specialist. It is used to assess phonological awareness, phonological memory, and rapid naming in students from 4 to 24 years of age.
Clinical Evaluation of Language Fundamentals- Fifth Edition (CELF-5)
This is a comprehensive battery to assess language, including reading comprehension, writing, and social language skills. This test is often used to determine eligibility for speech-language services. It can be used for students between 5 and 21 years.
Koppitz Developmental Scoring System for the Bender Gestalt Test, 2nd Ed.
This tool assesses for visual-motor integration and can be used from ages 5 to 85 years of age. It takes approximately 5-10 minutes to administer. It can be used in the educational setting by an occupational therapist but is more often used in a clinical setting.
Oral and Written Language Scales, Second Edition (OWLS2)
This tool is generally administered by a speech/language therapist to assess oral and written language problems. It can be used from ages 3 to 21 years of age. It takes approximately 20 minutes to administer to the individual.
Expressive Vocabulary Test, Third Edition (EVT-3) and Picture Peabody Vocabulary Test, Fifth Edition (PPVT-5)
These are complementary assessment tools often used in school settings. It provides direct comparisons between expressive (EVT-3) and receptive (PPVT-5) vocabulary performance. There are two equivalent forms of this assessment tool which permits one form to be used prior to intervention to assess a student's vocabulary word knowledge and the alternate form is used in reevaluation to determine and document progress. It is used often in diagnostic testing in the Response To Intervention models, for universal screening, and in speech/ language evaluations to determine strengths and weaknesses in language.
Rapid Automatized Naming & Rapid Alternating Stimulus Tests (RAN/RAS)
This assessment tool is considered the gold standard when examining the relationship between reading and processing speed. It assesses the individual's ability to recognize visual symbols. It can be used from ages 5 to 18 years and takes approximately 10 minutes to complete.
Test of Memory and Learning, 2nd Edition (TOMAL-2)
This is an assessment tool for memory function from ages 5 to 59 years of age; it is individually administered. The core battery takes 30 minutes, and the supplemental battery takes an additional 30 minutes.
This information was developed by the Autism Services, Education, Resources, and Training Collaborative (ASERT). For more information, please contact ASERT at 877-231-4244 or info@PAautism.org. ASERT is funded by the Bureau of Supports for Autism and Special Populations, PA Department of Human Services.