Independence
These resources are designed to help young adults with autism navigate the world as independently as possible.
Search within Independence resources
This resource developed by ASERT provides a visual guide to help explain the Independent Monitoring for Quality Process (IM4Q). The resource is available in Spanish, Chinese, Arabic, Russian, and Burmese.
Read more
This resource for individuals with autism explains the process of menstruation and its symptoms, as well as how to manage having your period.
Read more
These tips from the PACER Center provide a brief summary of information for parents of children or teens with disabilities at risk for arrest by police at school or in the community.
Read more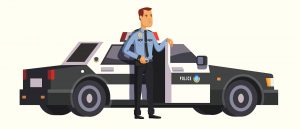 This website, from the Indiana Resource Center for Autism at Indiana University, provides information and resources for parents on what to look for when choosing a qualified Applied Behavior Analysis (ABA) provider.
Read more
This resource developed by ASERT helps individuals know what to do if they get pulled over by the police.
Read more
When you turn 18, the Social Security Administration (SSA) reviews your case to see if you still meet the requirements to receive SSI. The rules change when you turn 18, and some people lose their benefits.
Read more
This information sheet from ASERT explains what to expect from free legal services as well as information on law firms and agencies across the state that provide free services.
Read more
Bank accounts help individuals save money and pay for goods and services. Having and managing a bank account is an important step to becoming more independent. This information sheet provides general tips and information about bank accounts.
Read more
These social stories were created to describe the various aspects of determining when to call 911, for individuals with autism.
Read more
The Youth Action Council on Transition (YouthACT) is a national initiative to get more youth with disabilities and their allies involved as leaders who partner with adults and organizations to improve opportunities for youth to succeed in life.
Read more