Self-identity: I am autistic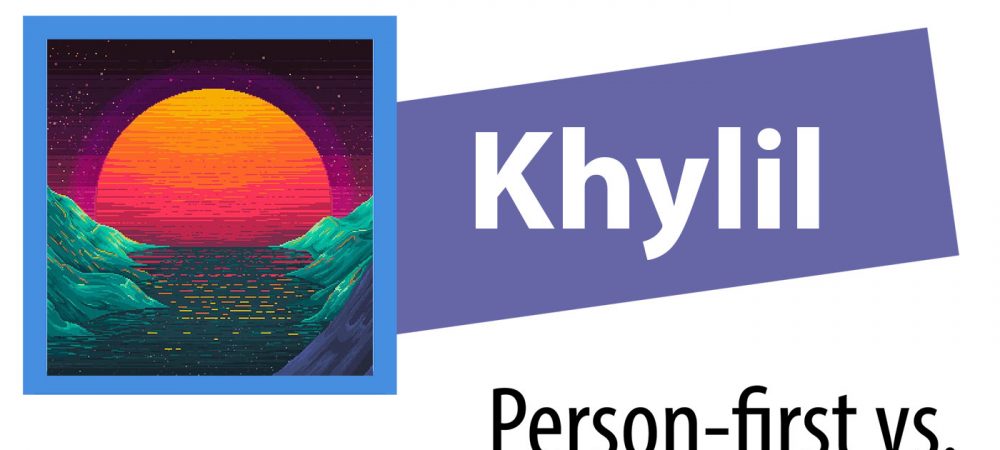 Posted on
"Hi, my name is Khylil Robinson and I am autistic." When it comes to introducing myself to others about my disability, I never really know how to express myself. Whenever I describe myself, I usually just use the direct term (identity first) rather than person first term. Although really, I don't really keep track of how I say things most times. Sometimes if I'm too wrapped up in a conversation, I just use the "identity" without the "person" language at all. However, whenever I do a presentation or something more formal, then explaining myself to others, or about others, I may use a little different language.
I think I just say certain things because to me, I guess they just "sound good." For example, when I was talking about my experience with CAPS, I wrote that "I am a CAPS" and not "a CAPS worker." So, in a similar way, I would be more comfortable when I announce my autism/Asperger's, that I would say that "I am autistic" MORE than I would say "person with autism". This is simply because I think that it just "sounds better" to me. I don't really think of saying "person of…," or "that person has…," unless it's in a more professional setting or written word-for-word in a documentary, book, or movie analytic.
When it comes to describing others, I guess that I've never really thought about it before. As I mentioned earlier, I use both descriptive and direct terms interchangeably and I don't have a problem using either one.  Maybe I should take the time to think about it more when I describe others, but I think because the direct format has been the more dominant way I describe things, doing that would be extremely hard in the moment for me to do.
As for myself, even though I say "I am autistic," I really don't mind what anyone else says about me ("He's autistic" or "He is an individual with autism"). So, however you describe my Asperger's/autism is really up to you!
About How I See It
How I See It is a new series on PAAutism and ASDNext. In each installment, we ask people in the Pennsylvania autism community – individuals, family members, professionals and more – to share their thoughts on a particular topic.
This month's topic is identity – specifically, identity-first vs. person-first language. Is someone autistic? Are they a person with autism? That's what these writers will discuss.